Vedic Astrology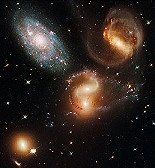 JyotishWritings yahoogroup: My research articles and chart examples. This will serve as a repository of important astrological writeups I post on various public forums.
Vedic-Astrology yahoogroup: Discussion on astrology concepts, controversies, researches, examples and individual chart requests for study purpose. An unmoderated public forum with participants of all levels.
JHora yahoogroup: Discussion on the operation of Vedic astrology software "Jagannatha Hora", feature requests, bug reports and announcements of new official and unofficial (test) version releases.
Saptarishis Astrology: A nice organization doing research and publications in Western and Vedic astrology and making classic manuscripts available to researchers.
Pt Sanjay Rath: Pt Sanjay Rath is one of my Jyotish gurus and his guidance helped me a lot in the evolution of my knowledge of Vedic astrology.
Sri Jagannath Centre (SJC): I was once associated with this organization of Pt Sanjay Rath.
Sagittarius Publications: Publishes books by Pt Sanjay Rath and his students/associates and also brings out a magazine.
Jyotish Digest: This magazine is published by Pt Sanjay Rath and his students/associates.
Journal of Astrology: This magazine is published by Sri KN Rao and his students/associates.
Modern Astrology: Successor to Dr BV Raman's famed "Astrological Magazine", it is run by his daughter who edited the original magazine when Dr Raman was alive.
Astrological eMagazine: Another successor to Dr BV Raman's famed "Astrological Magazine", it is run by his son.
Astrodienst: A lot of free resources such as atlas queries, ephemeris etc.
Astro Data Bank: Has birthdata of a lot of celebrities.
Sri Parasara Jyotish Centre: Yahoogroup for students of weekly greater Boston classes. Announcements related to canceled classes etc are made here.
Spirituality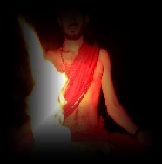 Vedic-Wisdom yahoogroup: Discussion on spirituality concepts. Includes philogophy, Vedanta, inner meanings of stories from Puranas etc, as well as external rituals such as homa and tarpana. An unmoderated public forum with participants of all levels.
Buying Homa Kundam in US: This US website sells homa kundam or havan kund (fire pit for a fire ritual) of various sizes.
Commentaries on Veda: Swami Dayananda Saraswati's commentaries (in Hindi language) on all Vedas are available on the website of Arya Samaj, Jamnagar.
Prabhupada Vani: Srila Prabhupada's commentary on scriptures such as Bhagavad Gita, Srimad Bhagavatam, Chaitanya Charitamritam etc, with original Sanskrit verses.
Complete Works of Swami Vivekananda: Read various writings of Swami Vivekananda.
Prapatti.com: Text and audio MP3 of many popular hymns and prayers.
Dr Svoboda: His website/blog has thoughtful writings and nice links.
Swami Krishnananda: Spiritual writings of Swami Krishnananda of Divine Life Society.
ISKCON: Official website of the Hare Krishna Movement (International Society for Krishna Consciousness).
Saraswati Films: Dr Manish Pandit's organization makes films on Sanatana Dharma and spirituality.
International Nath Order: An order founded by Guru Mahendranath.
Guru Mahendranath: Scrolls of Guru Mahendranath.
Ayurvedic Institute: Dr Vasant Lad's organization is doing yeoman's work in spreading Ayurveda.
Banyan Botanicals: Various herbal powders and other ingreidents of Ayurvedic formulations can be purchased from Banyan Botanicals in New Mexico.
Vadik Herbs (Bazaar of India): Ayurvedic products and some religious items can be bought here.
Rare Tantra Texts in Telugu: Some rare Tantra texts in Telugu language.